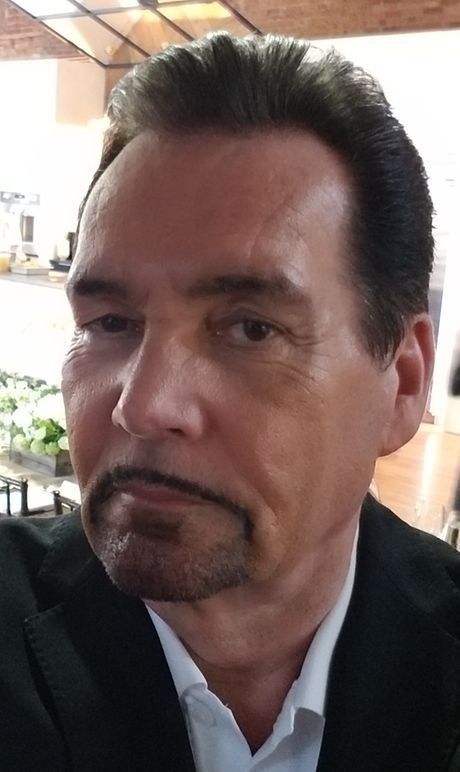 BRUCE BELL: TORONTO'S ROCKSTAR HISTORIAN
One of Toronto's most prominent historians, Bruce Bell's walking tours are not to be missed. Bruce Bell conjures ghosts and resurrects historical buildings with his vivid storytelling. It wouldn't surprise one to learn that he had graced the stage of Toronto's Winter Garden Theatre, but on an average day, Bruce entertains fans, international delegates, tourists and curious locals in the streets of Old Toronto.
BY MICHELLE PINCHEV citybyhart.com
"To explore all-things Toronto, one of the best places is Bruce Bell Tours, led by Bell, a former actor, stand-up comic and playwright. In the course of his two-hour plus tours, Bell is a non-stop excitable fountain of information, as delighted in every telling of Toronto as he was in 2003 when he started.
It's clear from his enthusiasm Bell has a blast doing his tours of the city he loves. "Damn right," he laughed, when I asked if doing it all these years is still fun. "Honestly, this is my calling. All those years as an actor, playwright and comedian were leading up to this third act of my life."
BY PAUL E. KANDARIAN -THE SUN CHRONICLE Attleboro, Massachusetts


"With large, expansive steps, Bruce Bell strides through the streets of Toronto. The journalist and former actor-imposing figure, black hair, carefully trimmed beard, sonorous voice-wants show us his favorite buildings, such as the Dominion Bank and the King Edward Hotel, where Richard Burton proposed to Elizabeth Taylor (the first time). "The old Toronto was a bit like Paris," explains Bell, but only traces of the this resemblance remain. Sorrow and joy mingle in his voice when he speaks of Toronto's architecture; many old building were demolished , a few saved. Since 1999, Bell has be campaigning to save old buildings. Historical buildings are windows on our past, they are part of our identity." By Gunnar Herbst-Lufthansa Magazine-


"One of the many charms of Toronto is its constant ability to surprise even the most frequent of visitors. No matter how many times I venture into the city, I always manage to find something new, or at least new to me — a restaurant, a neighborhood, or perhaps a fresh spin on the familiar. Take, for instance, the St. Lawrence Market. I'd walked past the venerable landmark a time or two over the years, but I'd never really experienced it until I took a walking tour sponsored by neighborhood maven Bruce Bell.
Bell offers tours of Old Toronto that are comfortably short on distance but long on information. You don't feel like you're getting a canned spiel but a tailor-made adventure as you trek through such sites as the King Edward Hotel and St. James Cathedral with an eye toward the smallest of details and an ear for perfect anecdotes. And you certainly don't have to be Canadian to appreciate the narrative, either." BY RON EHMKE -Forever Young- Buffalo New York